Fall 2022 Programming & Partnership Highlights
The 2022-2023 school year has marked our return to fully in-person programming and with it has come many new partnerships and experiences.
Supporting the Class of 2028 in Partnership with Berryhill School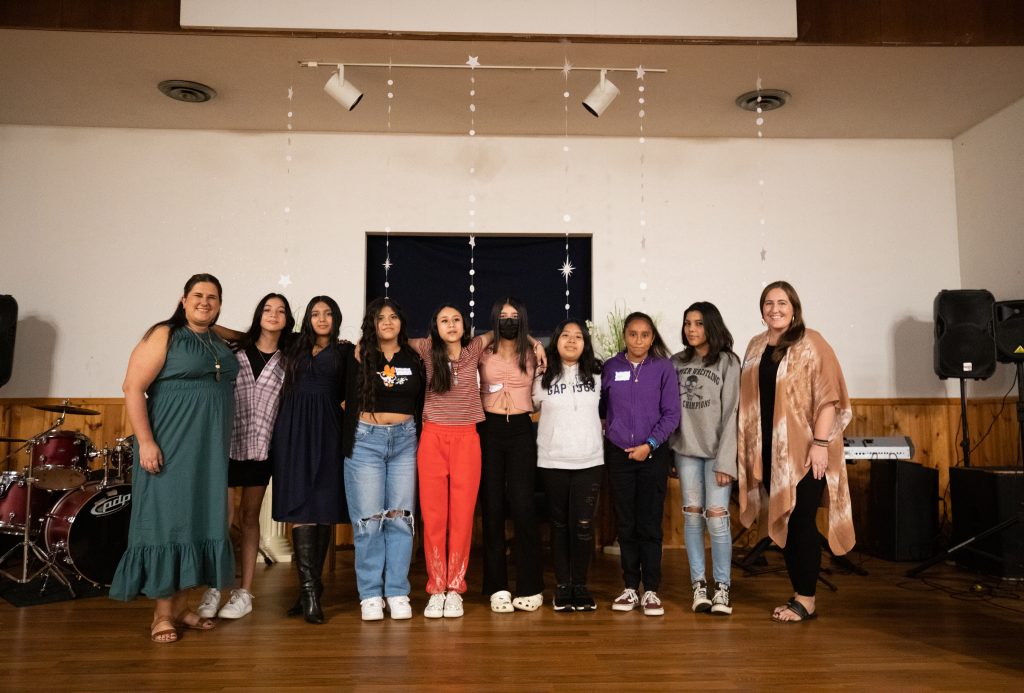 In September, we began the process of meeting with and welcoming the Class of 2028. This amazing group of eight students attend Berryhill School in west Charlotte. After officially celebrating their start with Circle de Luz at the Recognition Ceremony in October, the students dove right into bimonthly programming. Each month, they engage in one in-school program and one out-of-school program.
We are so grateful to the administrative and teaching staff at Berryhill School for the incredible work they are doing with their students and for their partnership with Circle de Luz!
Getting Inspired at Specialized Engineering Solutions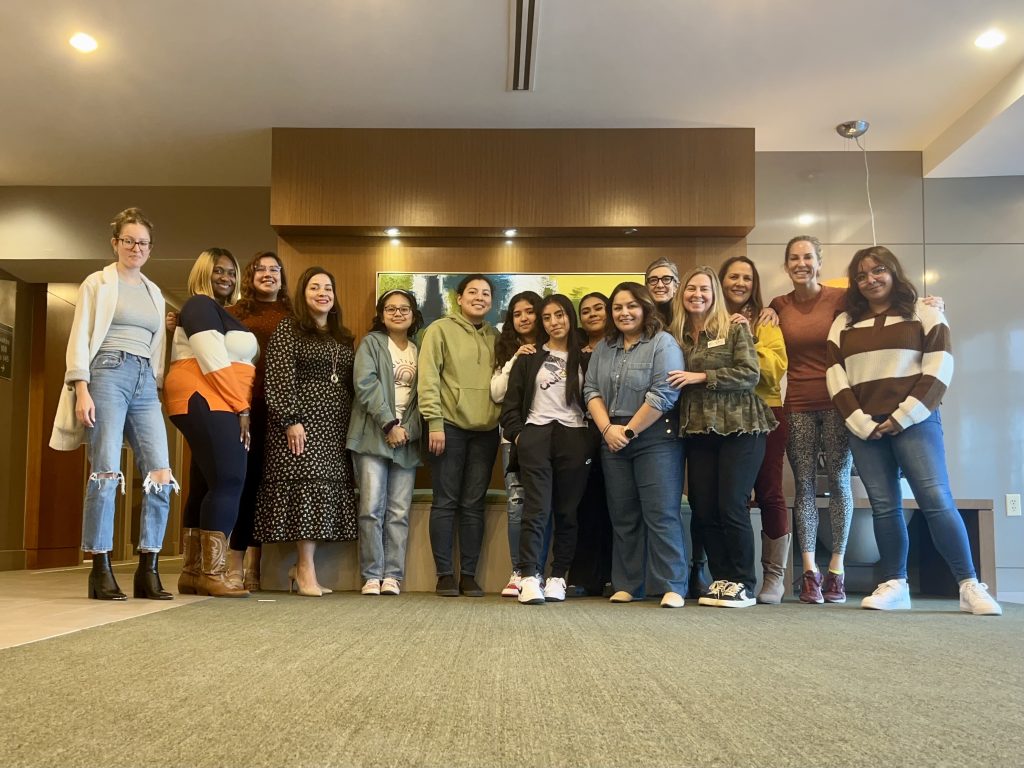 In October, the Class of 2023 attended a career panel hosted by Stephanie Kegley, Vice President of Specialized Engineering Solutions (SES). The panel featured inspiring women across a diverse range of professions. Panelists included Lisa Neal, Art Director at Fresh Made Brands; Lina Varela, Director of Nursing at Novant Health; Jennifer Gonzalez Reyes, Circle de Luz Alumna and Program Coordinator and the University of North Carolina Chapel Hill; Kenia Medrano, Circle de Luz Class Captain and Social Worker for Union County Schools; and Andrea Thompson, Senior Mechanical Engineer for SES. Thank you so much to our hosts, panelists, and Class Captains who shared their insights and expertise with these soon-to-be graduates!
Volunteering at Midnight's Promise Horse Rescue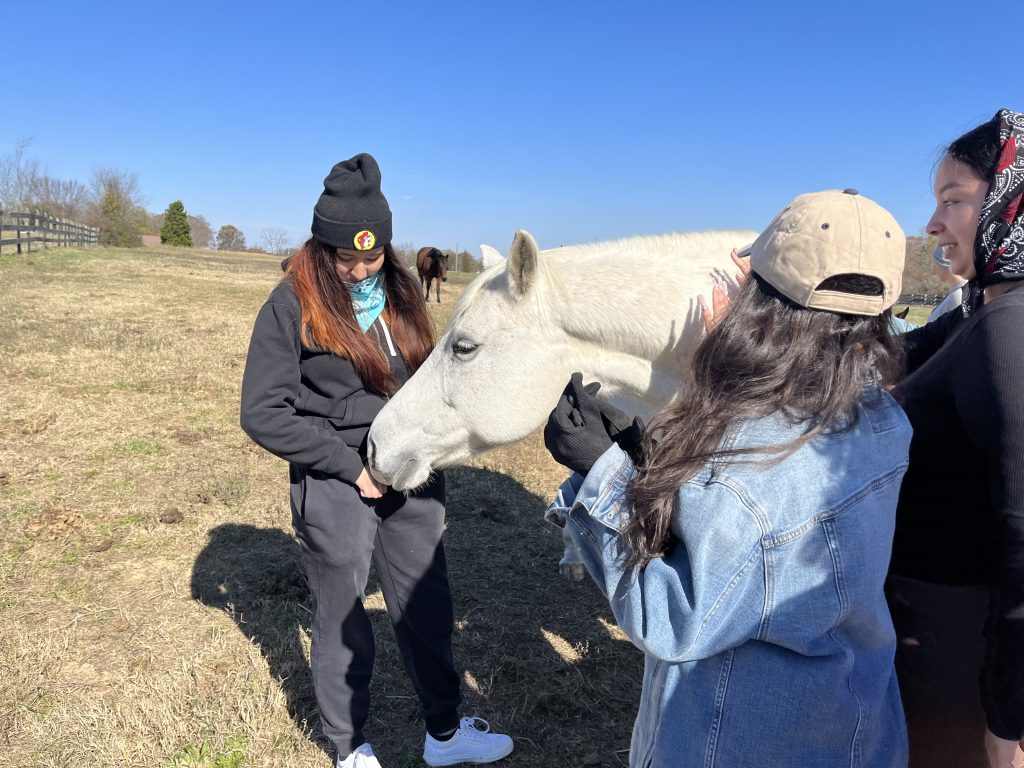 This fall, Circle de Luz fostered a new partnership with Midnight's Promise Equine Rescue based in Salisbury, NC. The mission of this non-profit organization is to end animal cruelty toward horses through rescue efforts, educational programs, and community partnerships. Both the Class of 2024 and the Class of 2025 had the chance to volunteer at Midnight's Promise in the fall. For many students, this was their first time being around horses. The students learned about the hard work that goes into managing the equine rescue and they had the chance to spend time with the horses. Many students shared that approaching the horses was scary at first, but they quickly learned how gentle and kind the animals are.
Learning about Mental Health and Self Care with Local Latinas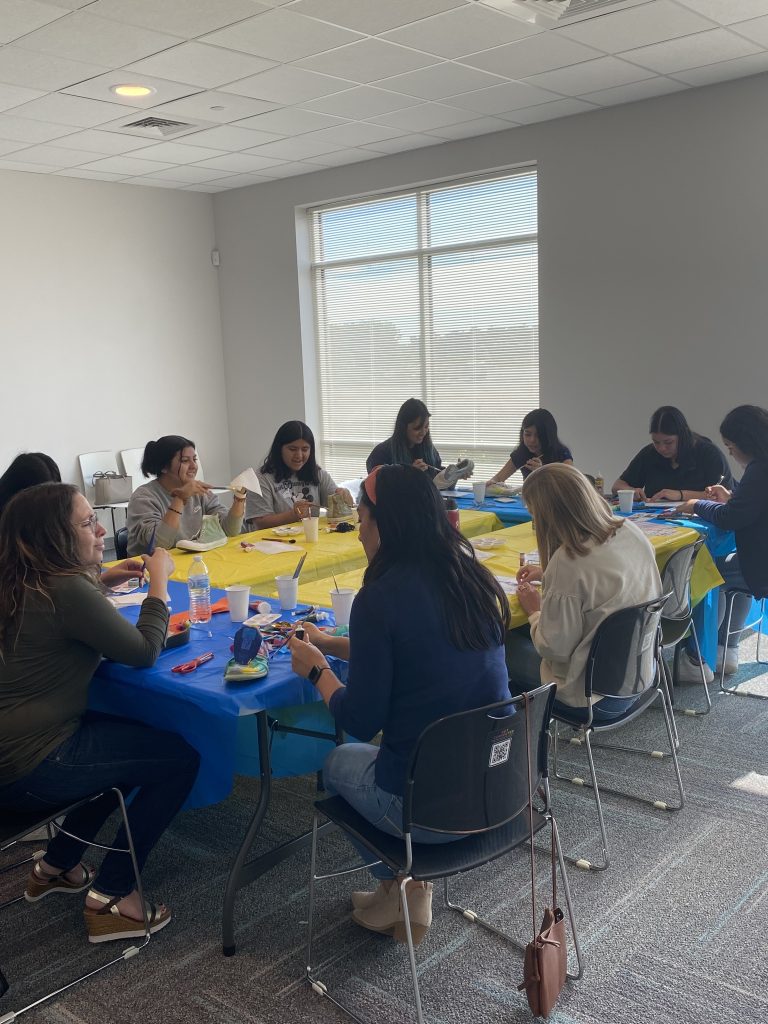 In November and December, our classes had the opportunity to learn about mental health and self-care practices through different types of workshops. Local educator Frieda Ibarra hosted two different PeaceLove Arts Workshops, which focus on promoting mental wellbeing through creativity and expression. From story shoes to identity collages, the students explored ways they can use art as an outlet for expression and as a source of inspiration and healing. During the fall programming season, two classes also engaged in workshops with local facilitator Stephanie Padron, who guided the students through developing a self-love practice. The classes learned about the power of positive affirmations and gratitude journaling. Thank you, Frieda and Stephanie!