Class Captain and Mija of the Week – Laura Pepper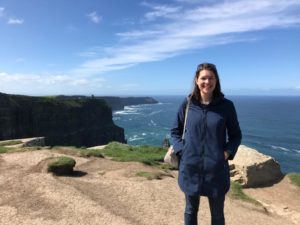 Why do you love being part of Circle de Luz? And what has been one of your most memorable moments?
It has been magical to watch our girls gaining confidence and really coming into their own. We went horseback riding earlier this year and I was so proud of the way they pushed themselves to try something new and, for some of them, something like that was a little scary.
Watching them recognize their own transformation and growth, especially over the last year, has been an amazing privilege.
Tell us something about yourself.
I recently finished grad school and enjoying the opportunity to do a bit more reading for fun these days. I love that Charlotte provides so many fantastic opportunities to be outside; whether it is working in my garden or walking the greenway, I am always happy after time outdoors.
Don't miss your opportunity to be a change agent in the life of a young Latina girl. Sign up to be a Mija Today! Learn more by clicking on the link below.