You Are Invited To Help Us Celebrate!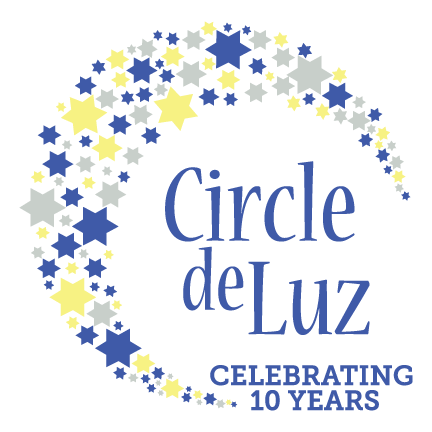 In our 10th year, we are even more focused on our commitment to provide educational access and personal empowerment to young women who are too often overlooked in our society. To help us expand our reach, we are launching a 10 for 10 effort this year where we'll host 10 different awareness building and fundraising events to yield at least $50,000 to grow our staff and expand our impact.
Some of the events are local to Charlotte but others will be open to all of our donors around the world! We hope you will consider joining us in these efforts as YOU have been instrumental in our growth and success! Please save the date, share these opportunities with others and join us in sparking a life! More information to follow on some of the 2018 events.
Salsa Dancing on Friday, September 29th
When: 9pm Dance Lesson / 10pm Social Dancing
Where: Infinity Ballroom – 4038 Old Pineville Road, Charlotte
Join us for a fun night of salsa dancing with Rumbao Latin Dance! Proceeds of Noche de Sabor will benefit Circle de Luz. Music by DJ Chan. $10 cover.
Sip and Shop on Wednesday, October 11th
When: 5:30 – 7:30pm
Where: Fashion and Compassion Boutique – 1717 Cleveland Ave, Charlotte
Come enjoy sips and snacks while shopping an amazing fall collection of jewelry and accessories created by women from around the world. A portion of proceeds will benefit Circle de Luz. 
Holiday Giving Party on Tuesday, November 14th
When: 6:00 – 8:30pm
Where: The Mayobird – 1531 East Blvd, Charlotte
Get your holiday shopping done early! This is your chance to score gift certificates and fabulous items from Charlotte-area businesses and makers at a below retail price. 100% of proceeds benefit Circle de Luz.
#GivingTuesdayCLT on Tuesday, November 14th
When: November 14th – 28th
Where: Event will take place online! Stay tuned for URL!
Circle de Luz has joined the movement to raise awareness about the state of need in Charlotte, and we hope you will join us through donations or pledging your volunteer time. More info to follow!
A Heart for Giving throughout the month of December
Celebrate those in your life with a heart for giving by honoring them with an alternative gift. You will receive an acknowledgement card to share with the gift recipient letting them know about the donation made in their honor. These make great stocking stuffers! 
Cycle for Circle in January
Join us to sweat it out at a spin class benefiting Circle de Luz.
Letter Writing Campaign in February
Our annual fund plea for support will be hitting the mailboxes throughout the month.
NCAA Basketball Bracket-pa-looza in March
Enter a March Madness bracket competition for the men's or women's NCAA basketball tournament. Make a donation and earn a chance to split the pot with Circle de Luz.
Fitness & Food in April
A month of bootcamps and yoga classes for the fitness fiends, and opportunities to dine out for the foodies, all benefiting the work of Circle de Luz. Locations and dates coming soon!
Ten Year Celebration Gala on Thursday, May 3rd
Our capstone fundraising event — come help us celebrate 10 years of amazing work, and help us lay the foundation for many more years of empowering young Latinas!