Circle de Luz is supported by a Board of Directors and a vibrant, professional staff who are dedicated to fulfilling our important mission.
---
Our Staff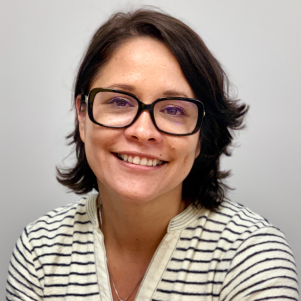 Karina Vogel, PMP
Program and Finance Director
Our hijas' stories resonate with Karina's own adolescent years. She knows first-hand what it means to have limited resources in attaining higher education and one's career aspirations. Karina believes the power of mentoring is critical at this age, and that the way Circle de Luz provides emotional guidance and financial educational support to our hijas is remarkable. One of her favorite experiences with Circle de Luz was attending her first graduation ceremony in 2016. It was a privilege to be present at such an amazing milestone. That year, six determined, strong women beat all odds against them and graduated from high school. For Karina, it was a moment of pride and inspiration that encouraged her to continue working hard for these girls. She wants to promote upward mobility to an under-served community. Our girls are the future of this country and they need to be empowered to pursue their educational dreams, to advocate for themselves, and to create a world of greatness.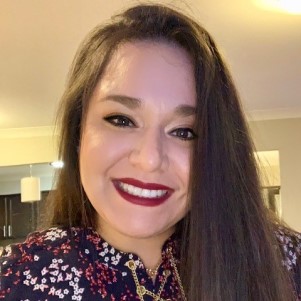 Lorena Priego, MSW
Program and Communications Manager
After working in the California nonprofit sector for over 10 years, Lorena wanted to continue the work of guiding under served Latinas towards a path of personal success and higher education. She knows first hand some of the challenges Latinas face, and wanted to make sure the future is brighter for our younger generation. Lorena is extremely proud of the work she has accomplished with Circle de Luz, especially moments created while working one-on-one with our girls and their families. She is honored to be part of their lives and cherishes being able to work towards a better future for every single family member. Lorena's greatest hope is to see not only our girls succeed and become resilient, strong Latina leaders, but for them to also create opportunities for those around them. Lorena hopes Circle de Luz is able to lift up our Latino communities in not only Charlotte, but in the entire nation.
---
Our Board of Directors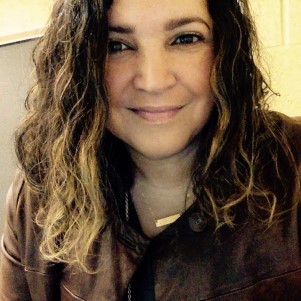 Rosie Molinary

Board Chair

Every single one of us has a profound gift to offer this world, and our community suffers when not everyone is given the access and opportunity they deserve to thrive. Rosie believes in Circle de Luz's mission because she knows that our greatest resource is an educated, empowered and diverse community. During the recognition ceremony for our first class, a mother openly wept and shared that she had dreamt of the opportunities that her daughter might have in the United States only to realize that there were barriers in place that she didn't know how to navigate. "Circle de Luz is an answer to my prayers," she shared, and her words made the urgency of our mission even more profound. Rosie wants every hija who participates in our program to develop a clear sense of and belief in herself so that she may choose to share her talents and gifts with the world in a way that gives her meaning and the world healing.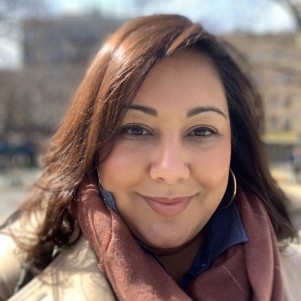 Jocelyn Negron-Rios

Board Co-Chair

As a proud Puerto Rican hailing from NYC and having been raised by two strong Puerto Rican women, Jocelyn knows firsthand the collective and transformative power of Latina women in the community. They rally, they support and they hold down communities for generations. Circle de Luz mirrors that model for the next generation of young women. We rally, we support and we empower our girls and communities through our collective work towards our incredible shared mission. There are so many moments Jocelyn is proud of, including watching our first class graduate in 2014 and seeing them each pursue post-secondary education and having the grand honor of watching them grow into amazing women who are evolving into their best selves. They are self-assured, educated, empowered and so confident. Jocelyn's hope is that the work we do creates a generation of self-assured, empowered, educated women and families who continue to do this work and make big dents in creating a world where communities of color are seen, heard and represented at all levels.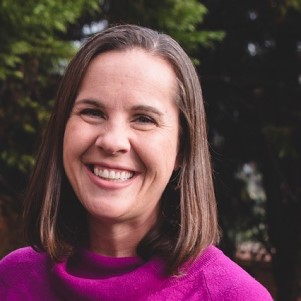 Mary Kathryn Elkin
Treasurer
Mary Kathryn's college experience still, 18 years later, stands as the most transformative experience of her life. She believes the opportunity to have your life changed and the world cracked wide open by learning should be available in equal measure to every person. In 2013 when serving as the Development Chair for Circle de Luz, she helped secure enough in grant funding for us to hire our first staff member. Mary Kathryn was humbled and honored to, then, be hired as that staff member and is incredibly proud of the growth we accomplished in her three years in that role. She hopes to see the Charlotte community shift their attention and focus to the wealth of talent, resilience and gifts exuding from the young women we serve, their families and the Latino community at large. Then she hopes they take that attention and turn it into action spurred on by organizations like ours.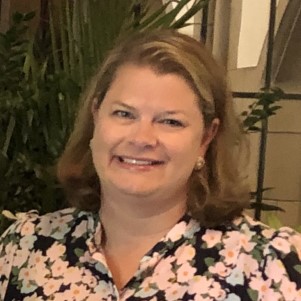 Laura Kirby Murdock
Secretary

As the mother of three boys, Laura spends the majority of her time doing boy related activities. She loves the chance to contribute towards a program that specifically celebrates sisterhood and robustly supports girls through their transition to womanhood. One of her favorite memories with our organization is when her family participated in our annual "Run Big, Dream Big" race. Laura's husband and two older boys ran with the hijas and their families, and she and her youngest son held signs to cheer them on. Laura loved having her boys experience this joyful event and see firsthand this organization that is so dear to her. She loves seeing how confident our girls grow over the years with the program. As more and more girls graduate, Laura looks forward to finding ways to leverage their influence to help the younger girls become equally self assured.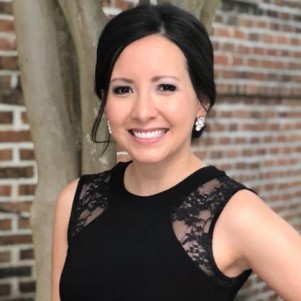 Alexis Acosta Boyce
Board Member

As a first-generation Latina, Alexis jumped at the opportunity to become a mija for Circle de Luz's first-ever class of hijas in 2007. She is honored to continue serving our mission today and to be a part of the incredible impact we have on the young women and families we serve. A Circle de Luz memory that she is proud of is when she took her college 101 mentee, Gabby from our Class of 2014, to her first campus tour at Queens University where she ultimately attended and graduated! Throughout Gabby's Circle de Luz journey, Alexis was able to support and witness her incredible growth and transformation, and years later even attended her wedding with other members of our Circle de Luz family. Alexis' hope is for our organization to grow bigger and stronger every year because the work we do is truly transforming lives. By helping to improve outcomes for this segment of the community, Alexis believes we are ultimately supporting positive growth and change for our community as a whole.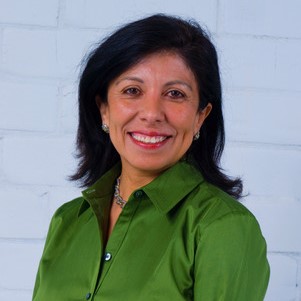 Lucia Zapata Griffith
Board Member
Lucia greatly admires how Circle de Luz has changed the lives of young Latinas and their families, and she feels passionate about helping to continue this important work. Lucia is so proud of the moments when she interacts with our hijas because she is so proud of the incredible young women they have become. She especially loves the time when she attended a Kiwanis Club meeting with Leida, and the time she met with the Honorary Consul of Germany with Jeniffer. Lucia attended Jeniffer's graduation ceremony at Guilford College where she received her undergraduate diploma in physics–this was a proud moment for Lucia. Her hope is to see even more classes graduate from the Circle de Luz program, and that even more people and companies in the community will learn about us and share support both by volunteering and contributing.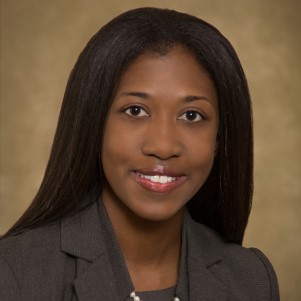 Crystal Trotter
Board Member

As an immigrant, Crystal connected and empathized with the challenges many of our Circle de Luz hijas face. As a female and an attorney, she is passionate about helping young women to attain higher education and skills that lead to fulfilling and happy lives. Circle de Luz and its powerful mission presents a unique opportunity to do all these things. Working with her mentee through College 101 for the past two years and seeing her growth and advancement was a truly rewarding experience for Crystal. She is extremely proud of being a part of a team that is targeting standardized test preparation and working on implementing more programs dedicated to improving college readiness. Crystal hopes Circle de Luz's presence in the community continues to grow and that the organization's participants continue to strive, achieving great things and ultimately bringing it all back to serve others in the Circle.