Intern Spotlight – Carina Moreno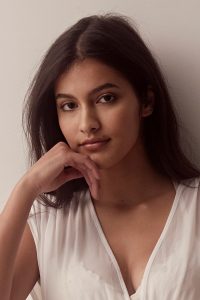 My name is….
Carina Moreno and I am the circle intern for Spring 2020. I am originally from High Point, I graduated high school class of 2018 and I currently go to UNC Charlotte. I am studying Speech Pathology and Audiology in hopes of helping young children develop language skills and add peace to the lives of parents who want the best for their kids. 
Why Circle de Luz?
I applied to intern for Circle de Luz because their goal is centralized and clear. As a Latina and first-generation to Colombian parents, I was inclined to apply for a position that would allow me to have a hand in propelling forward my Latin community. I am passionate about educational reform, knowing that the support a child receives through school-age years and how they perform in a classroom has a large effect on their future. An educational experience that is not tailored to the specific needs of a child is not much of an education at all. Without proper resources, kids will fall to the wayside, stop believing they can, and stop believing they are worth it. Circle de Luz recognizes that Latinas have the highest dropout rate of any other demographic and provide guidance through mentoring, holistic programming, and scholarships.
My best experience so far
has been chaperoning the self-defense class and social media workshop. It allowed me to watch the girls interact and discover something they may or may not be passionate about. I was able to speak with some of the girls, participate in their activities, and witness growth. This experience gave me a good understanding of what Circle de Luz does and solidified my dedication. 
What I'm passionate about.
My work at Circle de Luz begins and ends with what I can do for my community. This organization is a resource that is vital to the survival and prosperity of young Latinas, making it extremely important to be as inclusive as possible. I am bringing the principles of inclusivity, intersectionality, and perseverance to ensure longevity for their mission. Specifically, at the end of my time here at Circle, I would like to plant a seed that blooms into the inclusion of trans girls into the program; beginning with incorporating inclusive language such as "female-identified" into requests for nominations, and recognizing that trans girls are of the most vulnerable demographic and if the mission is to advance Latinas, intersectionality is a must. 
What will I do in 5 years? Any advise for our hijas?
I project myself as an independent woman. I will likely be studying for Graduate school or traveling for work. I hope to be in a more advanced position of a non-profit organization and still advocating for visibility of the marginalized. Truly, it is unclear how my life will look five years from now, but I am excited to get there. And I think that this is an important advice for all the hijas. It can be terrifying not to know what is going to happen or why things are happening the way they are. It is scary to be unsure of what the future holds. My advice is to have faith that things will work out in your favor, even if it is not what you expected. I only have a few years on the oldest class, but adulthood has taught me the importance of self-preservation. Practice gratitude, breathe deeply, and speak to yourself the way you would a friend. Everything is already okay. 

For more information on how you can get involved, please send us an email at contact@circledeluz.org